Dr. Cameron Fort
Dr. Cameron Fort takes a multidisciplinary approach to holistic healthcare, employing a trio of hands-on chiropractic techniques—diversified adjusting and thoracic and lumbar drop table—in tandem with the Fascial Distortion Model. This approach allows him to relieve patients of a wide range of complaints that would typically require separate visits to chiropractors, massage therapists and physicians.
Dr. Fort is one of the foremost authorities in the Fascial Distortion Model (FDM), having recently become an instructor in applying FDM to a broad range of injuries and conditions. He uses FDM in the treatment of many of his patients from around the San Francisco Bay Area.
Dr. Fort graduated from Life Chiropractic College West in 2004.
Dr. Fort lives in San Carlos, California with his wife, Faye, and their two children. He enjoys surfing, fly fishing, carpentry and spending time with his family.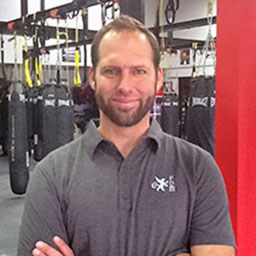 ---
San Carlos Chiropractic Care
We provide superior chiropractic care and the Fascial Distortion Model (FDM) in San Carlos, California. Since 2005, Dr. Fort has supported patients with accident- and sports-related injuries, various structural conditions such as scoliosis, and sports performance issues. We also provide maintenance and well-care chiropractic and FDM treatments to patients on the San Francisco Peninsula.
We've built our business around safely and effectively treating headaches, neck, back and shoulder pain, pinched nerves and sciatica, along with many other conditions. We also offers personalized treatment programs to prevent recurrent pain.
Patients seeking better sports performance or a more pain free life seek us out for chiropractic services and the Fascial Distortion Model. We use all of our skills and knowledge to help meet each patient's specific needs. We enjoy seeing patients from San Carlos, and all over the San Francisco Bay Area. Contact us for more information or schedule an appointment today.